stringer's ridge overlook
In 2012, The Trust for Public Land hired Elemi to build an observation deck upon a recently improved public parkland called Stringer's Ridge. Elemi worked closely with TPL staff and board members to create a simple, durable and affordable observation deck on a severe slope along a primary trial. The solution was a simple wood deck that rests upon a steel frame, allowing for stunning views with minimal impact on the environment. The project was completed for $131,000 by Tower Construction.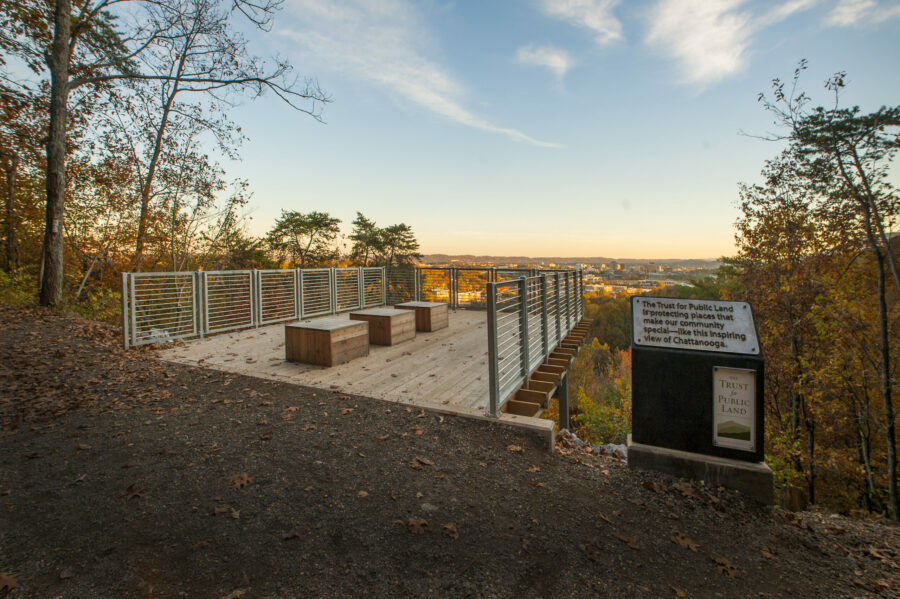 Designed by
Elemi Architects, LLC.