The Riverside Residence was conceived with strict adherence to grid and regularized geometries to create a logical visual impact as well as make the building more easily constructible. It demonstrates a simplified color palate and use of local stone and true stucco with "cool" visual temperature to compliment the warm ipe wood on other parts of the facade. The house is designed with an open program and abundant open walls to match, offering fluid spaces and natural light through the glass facade. The design provides connections to the outdoor space, which becomes an additional living room. The exterior space also includes a pool and pool house that overlook the river, embracing and directing attention to the natural beauty. Despite the restrictive neighborhood covenants, including select building materials and dictated roof pitch, the Riverside residence utilizes sophisticated contemporary elements to achieve a modern aesthetic as desired by the clients. In addition to other features, it offers a three car garage, special suite for in-laws, and a multi-functional room.
Building Area: 5,240 SF
Project Total Cost: $ 2 million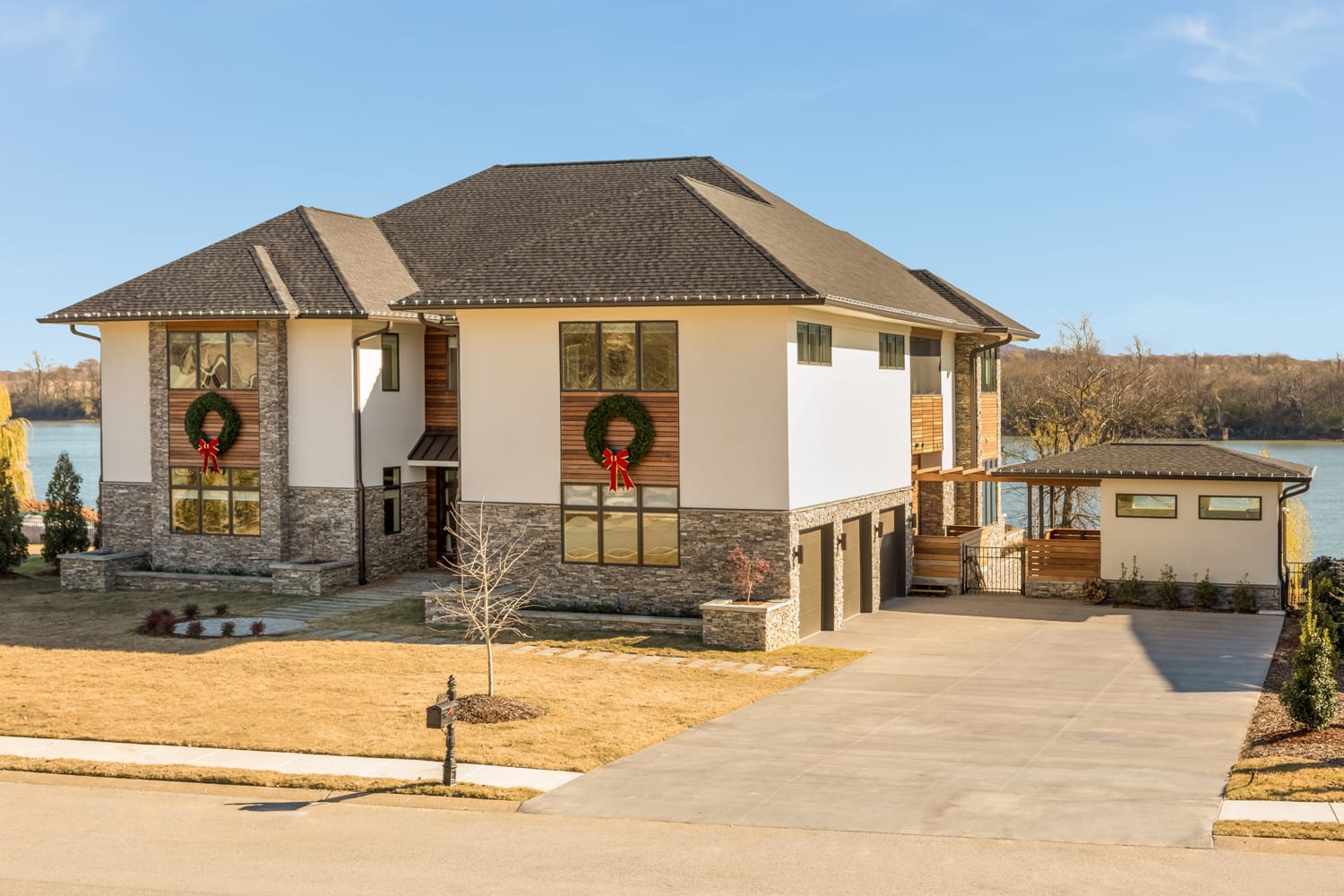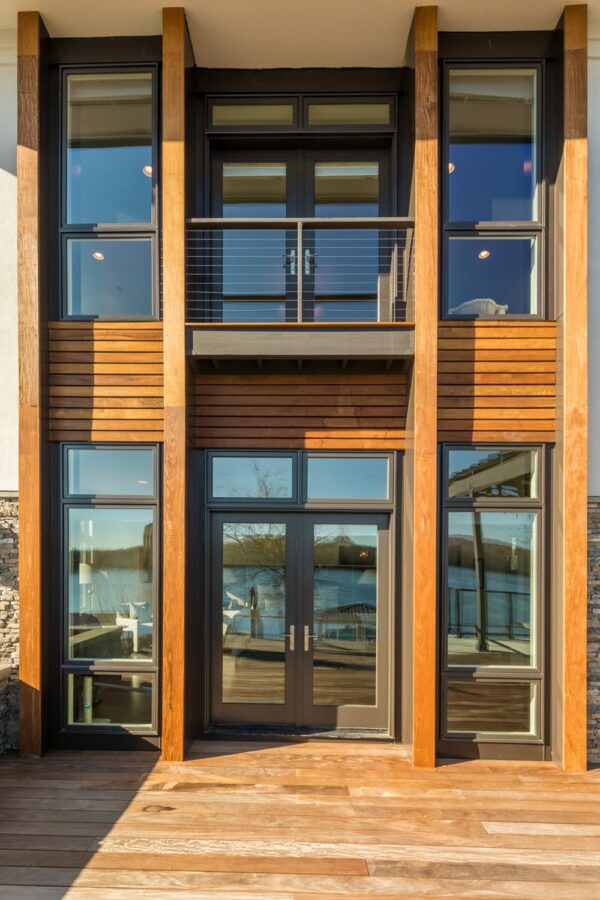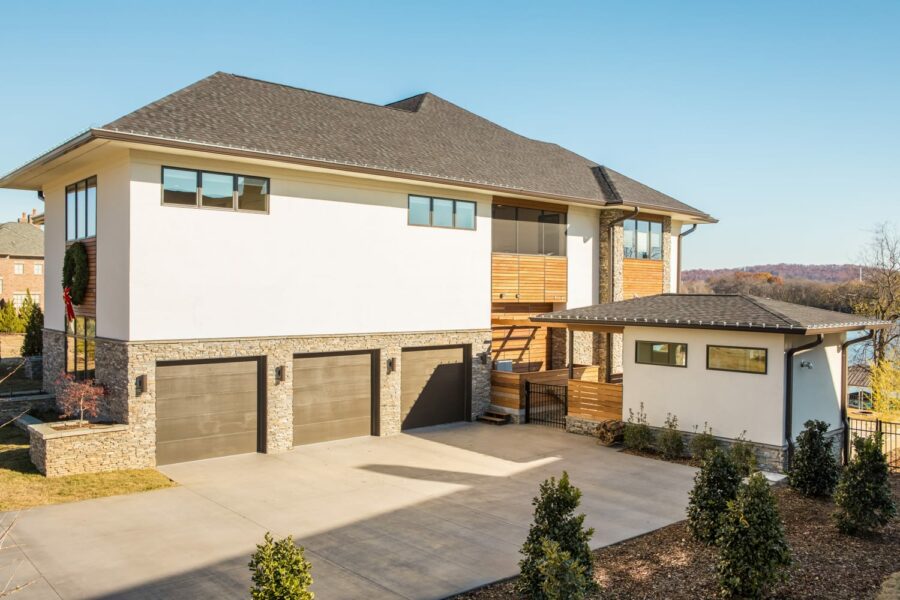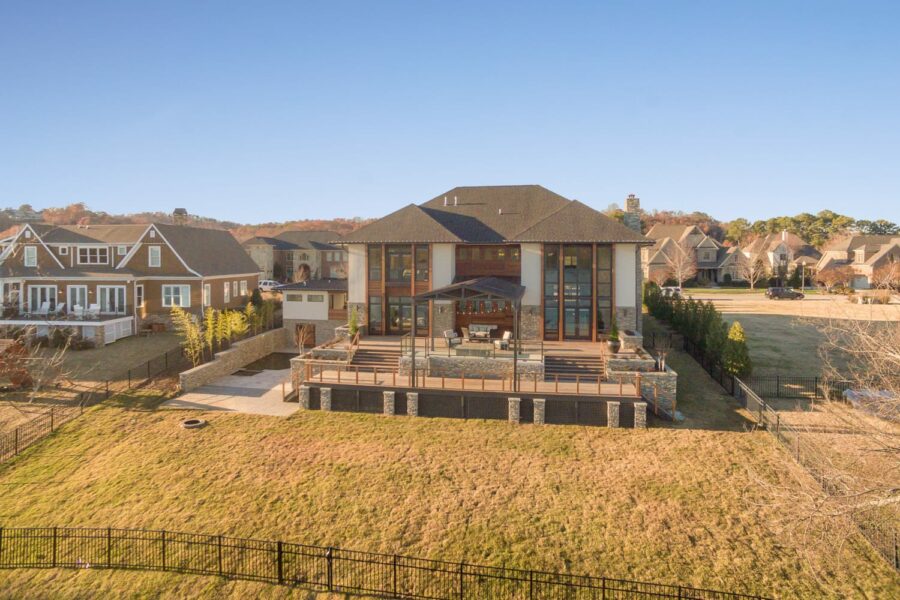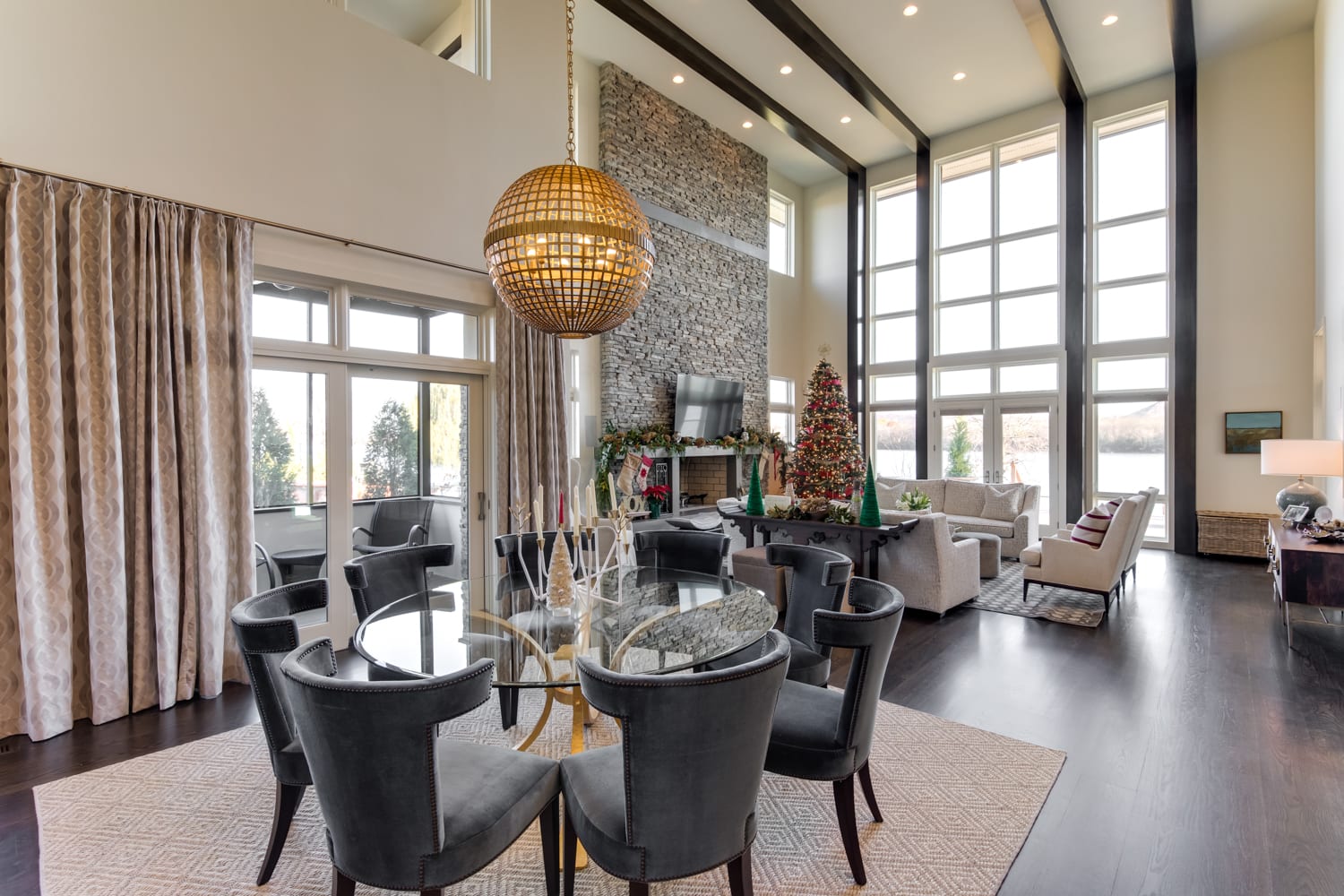 Designed by
Elemi Architects, LLC.