one hundred at south broad community
The One Hundred at South Broad project is unique in its siting at the foot of the Lookout Mountain on a brownfield site. The development is a contemporary urban neighborhood with variation in the homes to provide owners with the individuality that the architect and developer wanted to provide.
Elemi was contracted to do three primary prototypes with variations in facade to liven and personalize the street. The homes utilize the southern regional elements of antebellum homes like spacious porches for proper sequencing of space upon arrival.
Prototypes: 2,200sf – 3 bedroom, 2 1/2 bath
2,400sf – 3 bedroom, 2 1/2 bath
2,600sf – 4 bedroom, 3 1/2 bath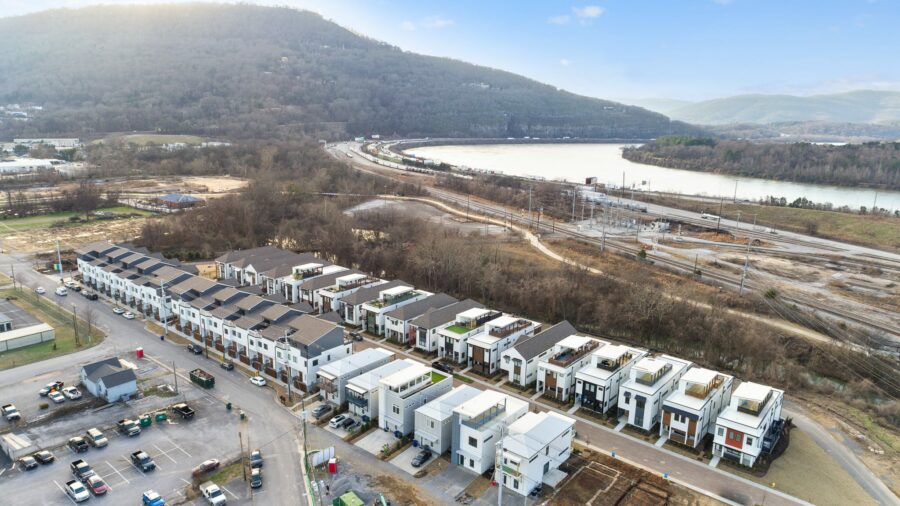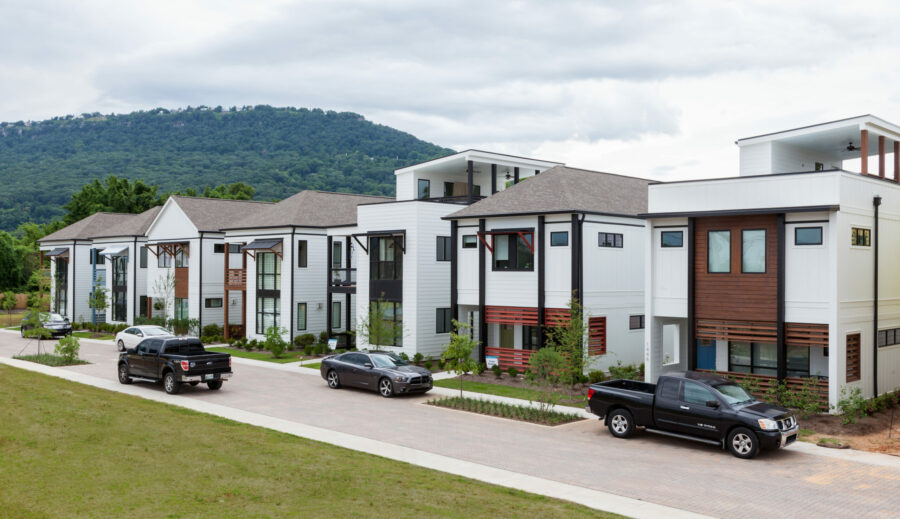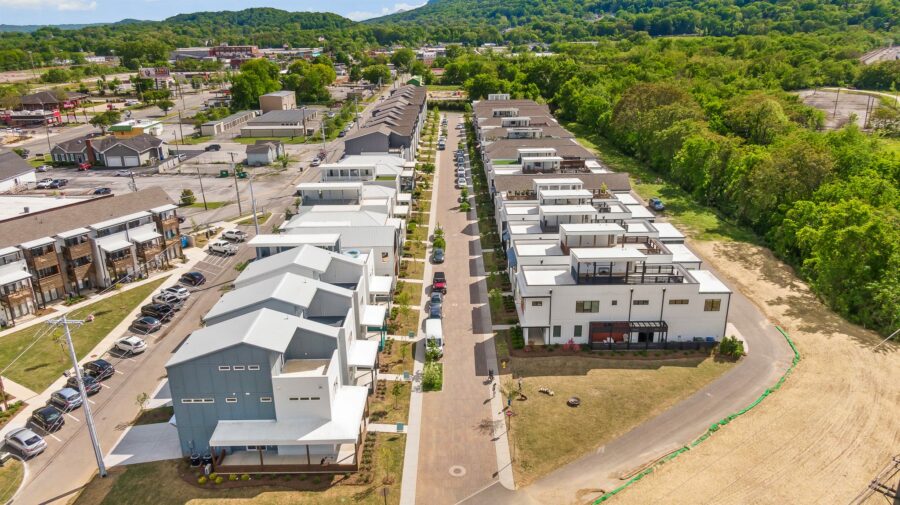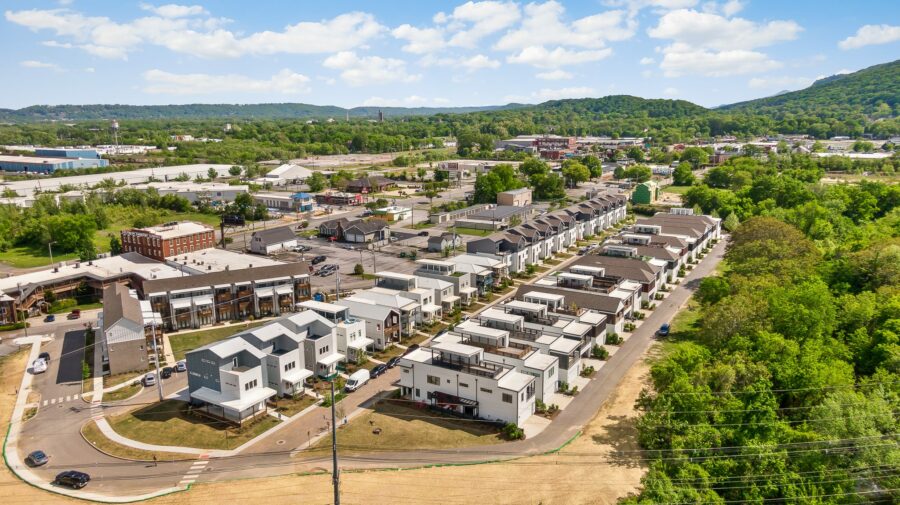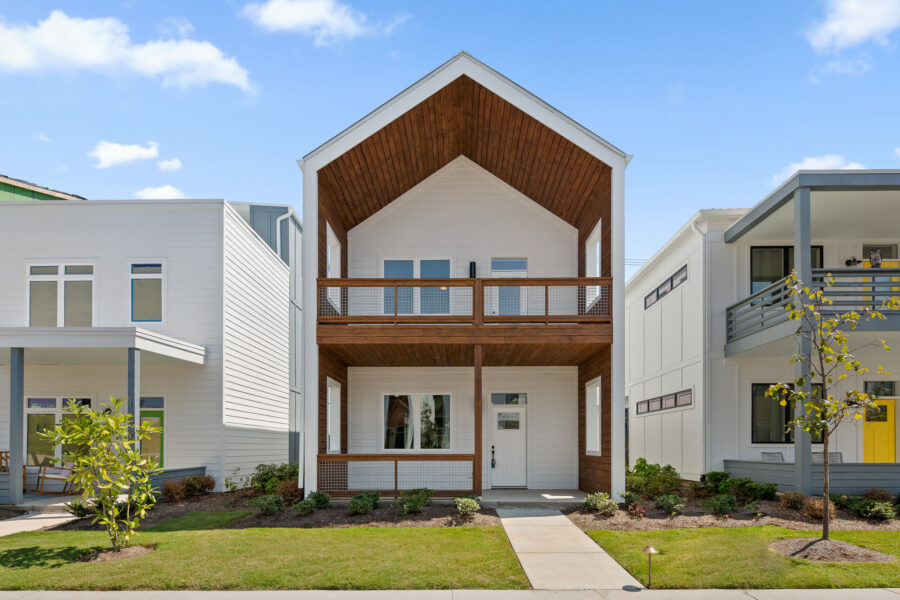 Designed by
Elemi Architects, LLC.